Welcome to Freetz-NG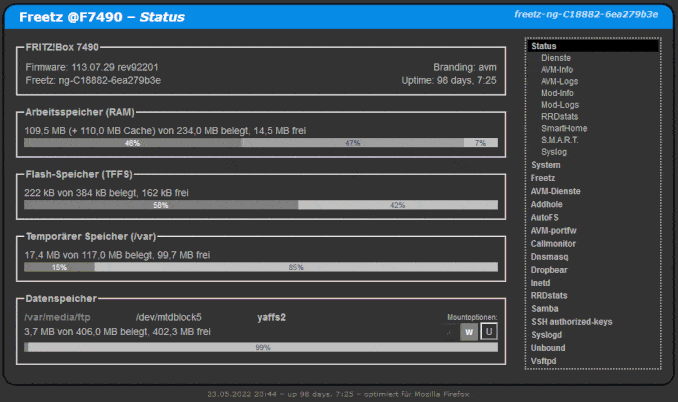 Watch important changes and NEWS about Freetz-NG.
Talk about everything around Freetz-NG at DISCUSSIONS.
Check list of supported devices and FIRMWARES.
Read CHANGELOG for all improvements and additions.
For download and quickstart instructions go to README.
These PREREQUISITES are mandatory to build an image.
How to INSTALL a firmware image to the device.
Things you could do to SUPPORT Freetz-NG.
Why the ADDONS of the "Digitale Elite" are not supported here.
Listings
Packages
Libraries
Patches
Themes

Generated
Juis - Onlineupdate
Osp - Sourcecode
Ftp - Downloads

Timeline
GitHub
GitLab (Mirror)
Bitbucket (Mirror)

Wiki (abandon)
FAQ
Beginner
Advanced
Expert
Troubleshooting
Security
Development
Various